BlizzCon
Get a glimpse of BlizzConline activities
BlizzConline is right around the corner and we've prepared an avalanche of activities for viewers to enjoy between panels. Want to plan out your experience? Preview some of the activities below so you're ready to go on the days of the show.
---
Tour the online art gallery
Venture through the online art gallery and explore stunning art from across the Blizzard universe. Stroll down each wing of this digital reimagination of our usual BlizzCon gallery, and take a gander at the featured pieces hung in its halls.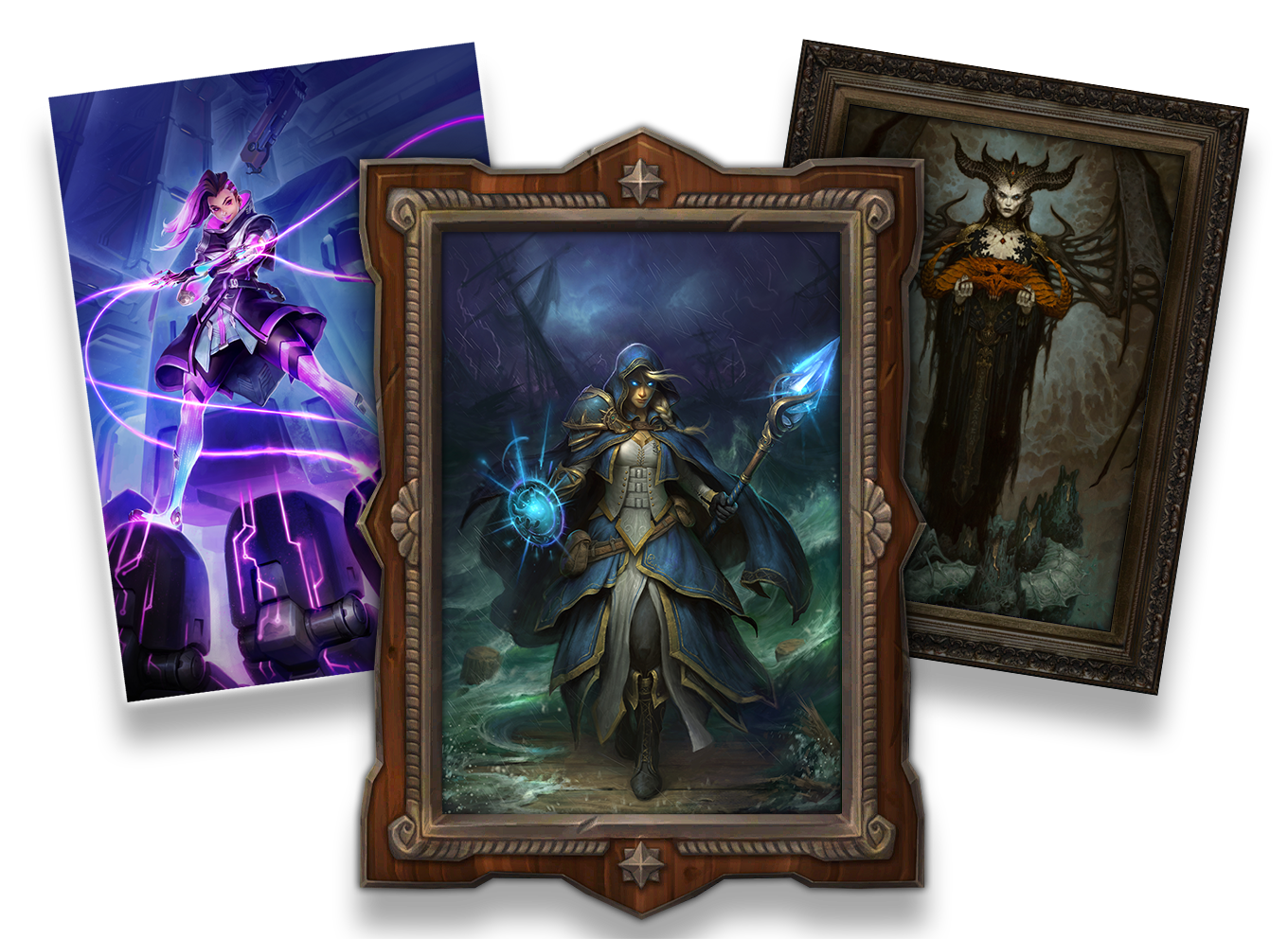 Ask the devs
Do you have questions you want answered during BlizzConline? We've got you covered. Submit questions for World of Warcraft, Diablo IV, Diablo Immortal, and Hearthstone developers to answer during Q&A panels. We'll be opening up the inbox again for some additional video, audio, or text questions on February 19, 2021 at 3 p.m. PST following the opening ceremony.
Explore community art and cosplay
Get a closer look at the detailed artwork and stunning cosplays created by members of the Blizzard community. We're featuring select entries from this year's BlizzConline Art Contest, as well as highlighting some of the incredible work displayed in the BlizzCon 2019 Cosplay and Art Contests.
Participate in the scavenger hunt
Get ready to join the hunt! Participate in the BlizzConline scavenger hunt and delve into panels, artwork, game lore, and more for a chance to win prizes, including an Epic Pack from The Celebration Collection and an awesome Coca-Cola prize.
Get free downloadable content
Browse through the downloads gallery and save anything that strikes your fancy! Keep items as digital mementos or print out pieces that you love.
Transport yourself to other worlds in your next online meeting with bespoke Blizzard-themed Zoom backgrounds!
Add to your BlizzCon badge collection with our printable badges! Choose from a number of different general admission designs and, if you want to add a personal touch, blank badges are also available. We've also made an easy-to-update PDF version you can download here. Just open up, type in your name, save and print!
Download and print out Blizzard-themed decor, including a Darkmoon Faire treat box and banners for your favorite games.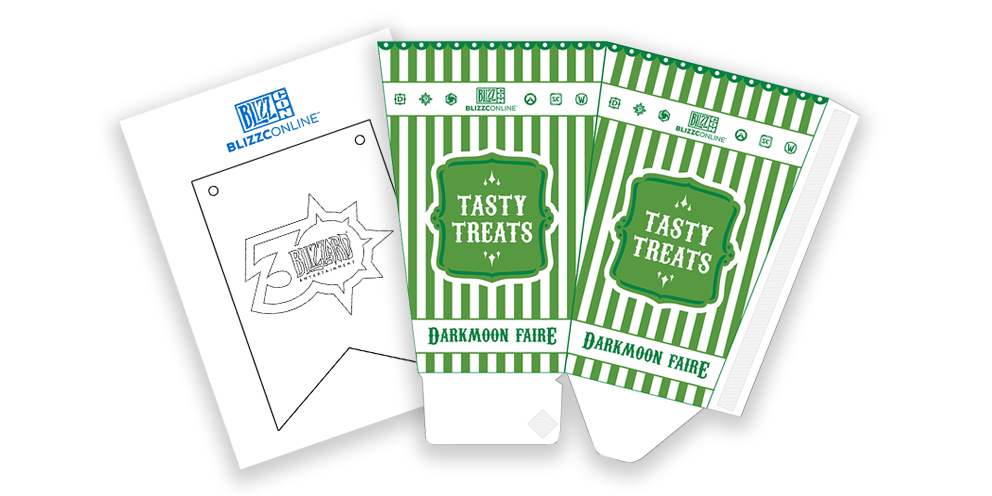 Grab some friends online and quiz each other with the 30th Anniversary trivia game, or compare word search results!
Channel your inner chef with recipes themed after Blizzard games and characters! Make some Bronzebeard Bar Mix so you can snack while you catch up with the latest panels, or kick back with a Dalaran Float after a long day of gaming.
And if you're into cooking, don't miss the World of Warcraft Cooking Workshop on Day 2. Join Chef Lulaboo in the kitchen as she puts her culinary chops to work preparing dishes inspired by the food and ingredients of Azeroth.
Add some color to your favorite characters with these coloring sheets. Share your finished pages with friends online or print them out to stick on your fridge! You can also print up the cover and each individual page to make your own complete coloring book.
Follow a step-by-step guide and learn how to draw different characters from Blizzard artists.
To stay up to date on all things BlizzConline, follow along on BlizzCon.com or on the Battle.net desktop or mobile apps.