World of Warcraft
Save Big this Holiday on Pets, Mounts, and More!
'Tis the season for giving, and you can save big this holiday during our holiday sale.
---
Save Up to 60% When you Scale up with the Dragon Pack
Rule the skies with The Dragon Pack fangtastic motley crew rallies Azeroth's most fearsome, majestic, and adorable dragons — five magnificent mounts and two adorable pets, including a brand-new pet Blinky—at a sparking discount. Offer valid for a limited time*.
What's Inside
Two bright companions
These two spirited pets will charm you in the blink of an eye! And if you manage to keep up with Soul of the Aspects' aerial somersaults and Blinky's color-changing nature, you might just earn the most loyal friendships your heart has ever known. 
Blinky is also available as a standalone purchase from the Blizzard Shop or in-game shop.
Five glorious mounts
No need to shy away from danger when you're backed up by a clawsome gang of winged beasts. Ride and fly with confidence on one of five majestic dragons: Sylverian Dreamer, Enchanted Fey Dragon, Steamscale Incinerator, Iron Skyreaver, or Heart of the Aspects. Mounts automatically scale to the fastest riding or flying skill known by each character. 
---
Up to 30% Off on Game Services!
Customize your gameplay however you like with a Character Transfer, Race Change, or Faction Change**.
---
50% Off on Select Pets, Mounts, and Toys
Select World of Warcraft mounts, pets, and toys*** are now on sale for 50% off through January 3, 2022. You can adopt or gift a pet, mount, or toy in the in-game shop or in the Blizzard Shop today!
Mounts
Celestial Steed | Enchanted Fey Dragon | Heart of the Aspects | Hogrus, Swine of Good Fortune | Illidari Felstalker | Imperial Quilen |  Iron Skyreaver | Lucky Yun |  Luminous Starseeker | Mystic Runesaber | Seabraid Stallion and Gilded Ravasaur | Shu-zen, the Divine Sentinel | Squeakers, the Trickster | Steamscale Incinerator | Sylverian Dreamer | The Dreadwake | Vulpine Familiar | Warforged Nightmare  |  Winged Guardian  |  WoW 15th Anniversary Alabaster Mounts 
Pets
Alterac Brew Pup | Argi | Blossoming Ancient | Brightpaw |Cap'n Crackers | | Cinder Kitten |  Dottie | Lil' K.T. | Lil' Ragnaros | Lucky Quilen Cub | Mischief | Nibbles | Pandaren Monk |  Shadow |  Soul of the Aspects|   Tottle |Twilight | Whomper  
Toys
Lion's Pride and Horde's Might Fireworks | Transmorpher Beacon
Transmogs
---
Save up to 50% on Shadowlands
It's the perfect time to upgrade to the latest expansion, Shadowlands, with a variety of ways to gear up, quickly get into the latest action, and prepare to confront the Jailer in the upcoming content update: Eternity's End.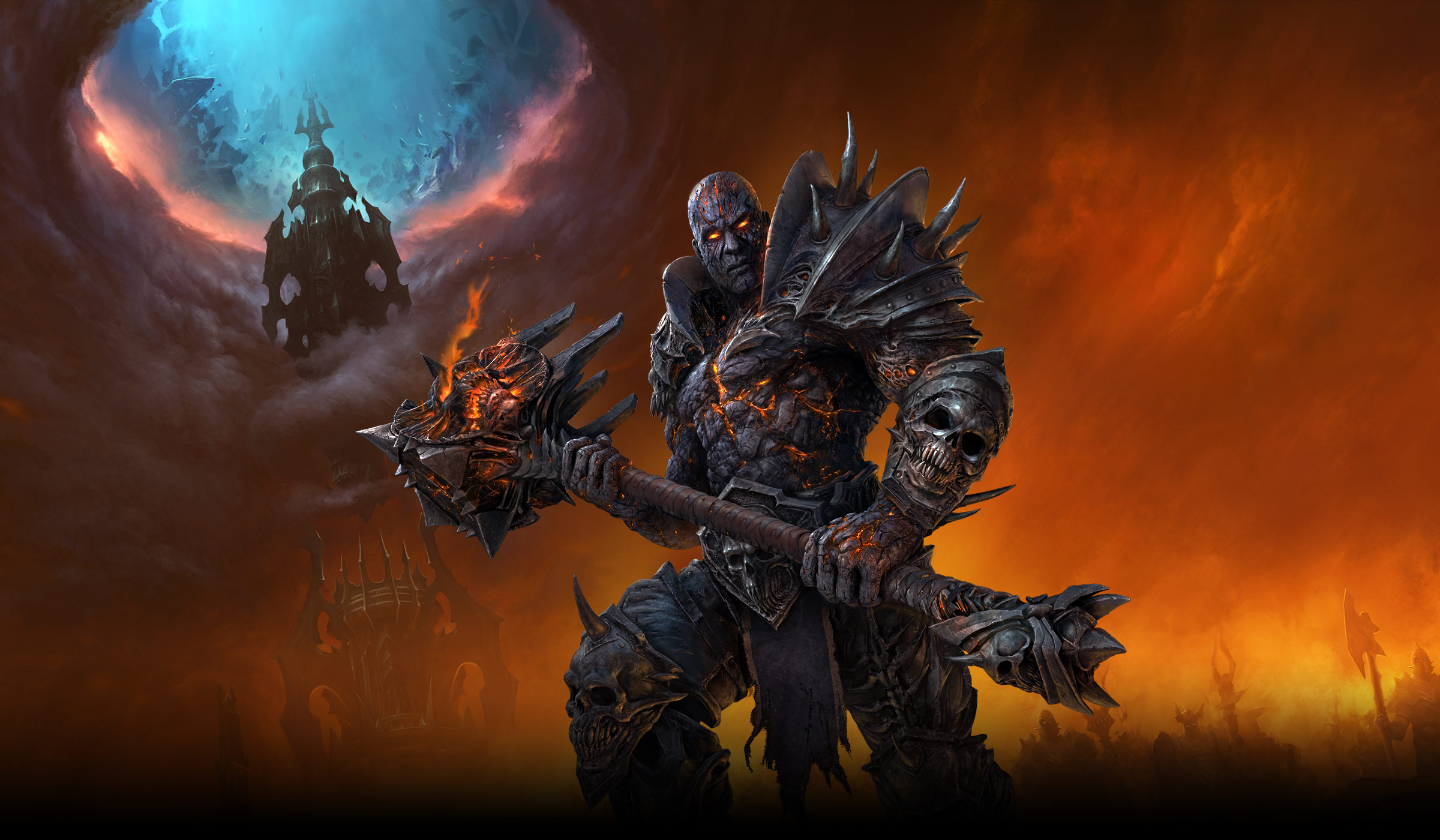 ---
Save up to 30% on Burning Crusade Classic Upgrades
Looking to get up to speed or adventure through Outland in style? The Dark Portal Pass gives you the boost you need to get started, and the Burning Crusade Classic Deluxe Edition adds to that a wealth of goodies for Burning Crusade Classic, plus a mount for World of Warcraft, as well as 30 days of game time.
Learn more about these pets, mounts, toys, character services, and more in the Blizzard Shop or in-game shop!
---
*Offer valid through January 3, 2022
** Discounted game services not available in World of Warcraft® Classic games 
***Not available in World of Warcraft® Classic games